Page 1 of 1
You cannot start a new topic

This topic is locked
Posted Nov 22, 2012 - 8:07 PM
DOWNLOADDED THIS SHIIT AND NOW I CANT MAKE AN ACCOUNT

---
Posted Nov 22, 2012 - 9:38 PM
Its not out in the West yet, only in Korea.

Torenia Family
Hold my hand and close your eyes
---
Posted Nov 23, 2012 - 3:49 AM
A person calling this game shit in full caps is not worth this dojo and you joined just 5 days ago T_T

Perhaps it is the result for not doing good research and the rage of that moment only, but way to impress yourself dood.

真実を見せてやる

shinjitsu
o
mise
te
yaru
__________________________________________________

ROSACEA FAMILY
- "Shall I fight for you?"
---
Posted Nov 23, 2012 - 6:53 AM
Pointless topic is pointless.... You raging doesn't help us much. You should have researched the situation before even trying to download or buy anything dude. I dunno bout you, but normally I'd research before wasting time.

Characters:
Hisane - Level 22 Female Jin Blade Master
Dekomori - Level 16 Female Lyn Force Master
Majii - Level 11 Female Jin Assassin
My literary work, Marinesnow of Orion (worktitle, not final :D) has now begun! Please visit my topic and comment/vote on the characters and the world I create for them peeps! It helps me a lot more than you'd think! What do you like/dislike about my characters? (They'll be updated along the way)
Marinesnow of Orion - Characters
---
Posted Nov 23, 2012 - 8:49 AM
Just....do some research....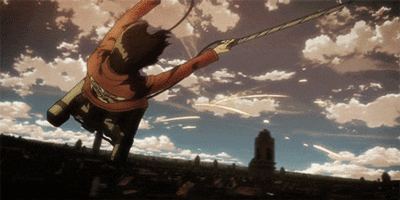 ~IGN: Suisen~
---
Posted Nov 24, 2012 - 1:16 PM
Thanks for reporting this thread! As others have said, do some research on B&S. It's not on in the West (NA/EU). You can't play the Korean version if you're not Korean or know a Korean person.

Wait for B&S to come out in the West, it's on its way.

Closing

Credit for avatar art goes to Twichty Commissions open!
Remember to read our

Forum Rules

before posting!
Have a Blade & Soul related question? Check our

FAQ

before creating a topic/post.
Found a topic/post that violates our

Forum Rules

? Use the

Report

button and we'll deal with it!
---
Share this topic:
Page 1 of 1
You cannot start a new topic

This topic is locked
---
1 User(s) are reading this topic

0 members, 1 guests, 0 anonymous users