Page 1 of 1
You cannot start a new topic

You cannot reply to this topic
Silicon Knights ordered to destroy any software utilizing UE3
Posted Nov 09, 2012 - 6:22 AM
Facts about forum...
Someone will correct you over a trivial grammatical error,and it's usually because they're not intelligent enough to actually come up with a smart argument.
All the class are overpowered except the one you using.
when games never change , gamer replies "same stuff over and over again"
when games change , gamer replies " where is my old stuff,this new @rap is boring"
---
Posted Nov 09, 2012 - 9:40 AM
You think you can give a summary of the dealio?

---
Posted Nov 09, 2012 - 10:06 AM
Silicon Knights...the once awesome company which made Eternal Darkness and the remake of MGS1 on Gamecube....
How they have fallen...

Remember to read our

Forum Rules

before posting!
Have a Blade & Soul related question? Check our

FAQ

before creating a topic/post.
Found a topic/post that violates our

Forum Rules

? Use the

Report

button and we'll deal with it!
---
Posted Nov 09, 2012 - 12:09 PM
Had to google them just to remember who they are. Some nice games under there belt and they even put some input for Darksiders. I wonder why there revoking the unreal engine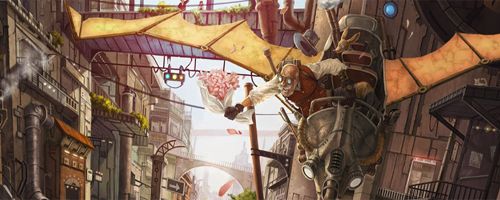 '

Know thy self, know thy enemy. A thousand battles, a thousand victories." - Sun Tzu
---
Posted Nov 09, 2012 - 5:59 PM
An interesting read, thanks for sharing.

---
Share this topic:
Page 1 of 1
You cannot start a new topic

You cannot reply to this topic
---
1 User(s) are reading this topic

0 members, 1 guests, 0 anonymous users