Rising Waters Patch

Bloodshade Harbor, Mushin's Tower, Hongmoon skills, extra levels and more coming February 10th!
!!!!!!!!! THE GATES ARE OPENING SOON !!!!!!!!!!
Dungeons – Part I





The first of a two-part series delving into the challenges of instanced group content.



Dungeons in Blade & Soul allow players to group up for challenging instanced content. From normal questing, daily challenges, or a desire to obtain a rare element needed to improve your weapons' power, you'll regularly be sent in to defeat a dungeon's denizens. Each dungeon is categorized by their overall difficulty: Normal, Challenging, and Heroic. These three designations indicate how well prepared you and your group should be before entering.

http://i.imgur.com/i7GY0DT.png





Standard 6-player dungeons offer a straightforward challenge for any group, but also allow for any number of players to enter—including the ability for particularly well-prepared and confident players the difficult possibility of soloing it. While it's possible to complete a Normal or even Challenging dungeon with fewer than all 6 players, a Heroic dungeon will almost always demand a full party to succeed.

http://i.imgur.com/i7GY0DT.png





There are also max-level 4-player versions of some dungeons; the 4-player versions are a separate and more difficult mode that can only be accessed by setting your party to 4-player mode (as opposed to the default 6-player mode). Aside from the increased difficulty of just having fewer players, the bosses do more damage, have more health, and have new mechanics you won't see in the normal 6-player version. This more difficult option also doesn't allow players to resurrect using Dragonblood and most indicators for enemy attacks have been removed. 4-player dungeons offer vastly increased chances at obtaining rare items for the vastly increased difficulty, and also contain some items that can't be obtained at all from the 6-player version.

http://i.imgur.com/i7GY0DT.png




http://i.imgur.com/i7GY0DT.png





To find other players to tackle either 6- or 4-player dungeons, you can use the same-server Party Finder ([F7] or via the Dragon Pillar in front of the dungeon entrance), or jump into the Cross-Server Dungeon system [F8]. Joining the Cross-Server Dungeon finder takes you into a new lobby where your character is shown among your other party members. You can join with any number of other people, or alone, and use it to fill out any remaining slots. You select what content you're looking to tackle—either 6- or 4-player, and what specific dungeon—and then the game will automatically find other players within your region that are also looking and meet your criteria. Being in the Cross-Server Dungeon lobby requires you remain there until your group is formed, but you do have full access to your server chat, as well as access to the Party Finder.

http://i.imgur.com/i7GY0DT.png





The Party Finder works a lot more like a notice board—you create an advertisement for the content you're looking to do, and other players can browse the listings and easily contact the person who posted it. The Party Finder is only viewable between players on the same server, and while it's a more manual process, it has some benefits due to being same-server only—like the ability to enter and leave the dungeon at-will, and to invite players in while the dungeon is already in-progress.

In the next dungeon overview we'll cover dungeon content, loot, and how classes contribute to the overall success of completing a dungeon.



Article Source




http://i.imgur.com/zVFuFoo.png




Edit: Thanks everyone for entering the giveaway! We have a few loose ends to tie up, but we will announce the winners shortly in a new thread. Stay tuned!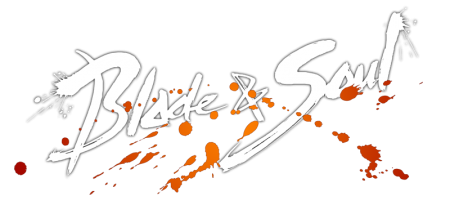 Great Scott! We have another great news! Curse Voice announced a nice CBT code giveaway to get people to try their client! It is on a first come first served basis, with limited availability!



Founders and those getting a key from that promotion will start on October 29th, 10 AM PDT, a day earlier than the previously announced CBT date!



Here is the instructions to participate in the curse early beta

.
Great news once more for european players!

NCsoft announced new payments options for you!

We now accept paysafecard, SEPA Direct Debit, SOFORT and more!

The NCSOFT web store and in-game stores now accept several new payment methods for players from select European countries. The following payment methods are now available:
| Country | paysafecard | SEPA Direct Debit | SOFORT Banking | GiroPay | BanContact/Mister Cash | iDEAL |
| --- | --- | --- | --- | --- | --- | --- |
| Austria | O | O | O | | | |
| Belgium | O | O | O | | O | |
| Finland | O | O | | | | |
| France | O | O | | | | |
| Germany | O | O | O | O | | |
| Ireland | O | O | | | | |
| Italy | O | O | | | | |
| Netherlands | O | O | | | | O |
| Norway | O | O | | | | |
| Poland | O | O | | | | |
| Portugal | O | O | | | | |
| Spain | O | O | | | | |
| Sweden | O | O | | | | |
| Switzerland | O | O | | | | |
| Turkey | O | | | | | |
| UK | O | | | | | |
The new payment methods are available for players to choose from the "Other" section in the payment method select screen.




For more information on how to use the new payment methods check out the





Support Site

.